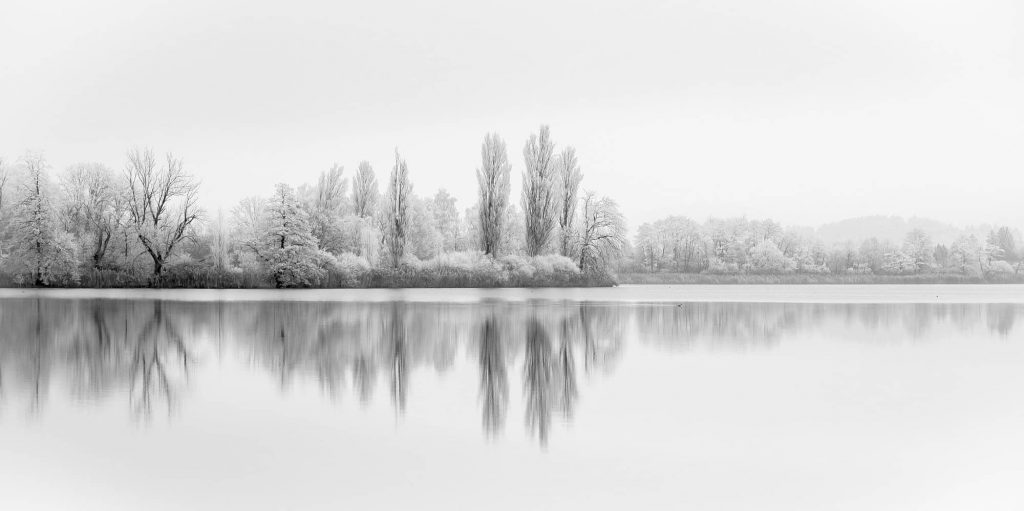 It's 2020 and nobody wants to waste their time in making web layouts using HTML and CSS. It definitely takes too much time and energy to make a good looking and responsive web page. What if I tell you that you can make good looking and responsive web pages without writing a single line of code by just using drag and drop.
You will be able to make a good looking web page in just a few hours instead of spending days writing thousands of lines of messy code. Elementor Pro is here to help you. It has two versions, the first one is a free version with limited options, the second one comes with premium features and presidium support. Both of them work well. Today in this article I'm going to explore some great features of this great plugin. So without wasting too much time let's get directly to the point.
Table of Contents
What is Elementor Pro?
Elementor Pro is a WordPress plugin that is used to make web pages and landing pages. You can use it for multiple purposes. It can be used to make any kind of website whether it's a personal blog, eCommerce website, or a landing page. There are hundreds of pre-made blocks and pre-made templates that you can use to make your web pages or to build your page from scratch.
Quick Look at The Pros and Cons
Pros
User Friendly interface
light weight and fast to load
Hundreds of templates and blocks
Very popular in developer's community
Hundreds of external third part ad-dons
Support all the themes and works Wocommerce
Ability to design the header and footer
Cons
The paid versions is not open source
price is high for newbies 
How to Start?
Enough introduction and praising, let's dig into the business . The Pro version of Elementor requires the Core Elementor so first you need to install the free version from the official WordPress. Once you have installed and activated the core version its time to upload the pro version.
Installation of Elementor Pro
You can either upload the plugin file through your WordPress dashboard or through FTP. Once the file has been uploaded activate it. Now it will require a license , paste the license keys which you got during purchase and activate it. You are good to go.

How To Make Your First Web Page?
Let's do something practical and let me explain to you how you can make your very first web page by just drag and drop.
First, you need to go to your WordPress Dashboard and your pages section. Create a new page and in page attributes select the layout template. There are two layout templates Elementor Full width and Elementor Canva. After selection of the template, click on edit with Elementor which will open a front-end interface to build the page.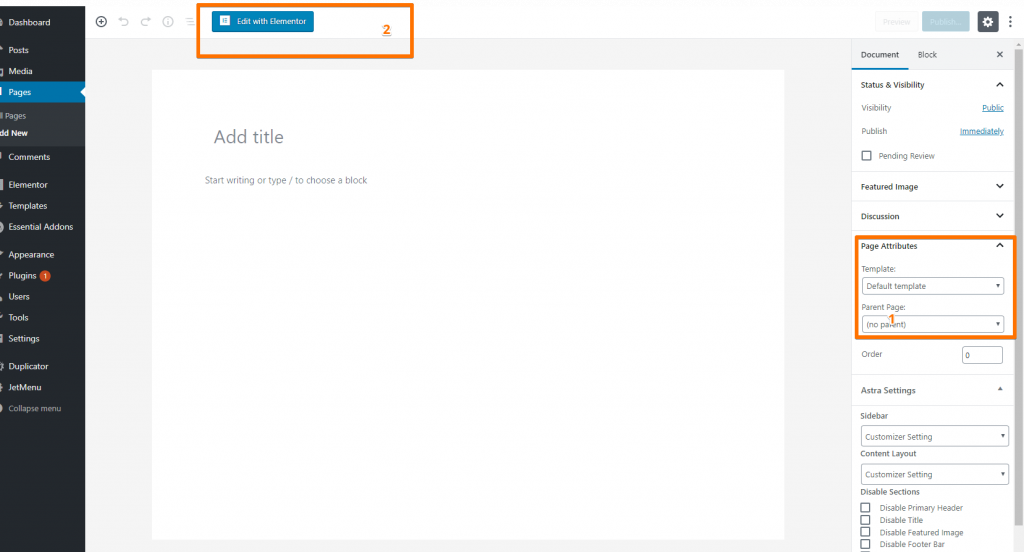 Difference between Free version and Pro version
As mentioned above there are two versions. You can use it for free but if you want to unlock some great features you can go with the pro version. The free version is available on WordPress official repository with 3+ millions of active installs and with almost 4000 five star reviews. These metrics are enough to prove its popularity.
The main difference between pro and the free version is the features. In the pro version you will get hundreds of pre-made templates and power to design the header, footer, archive pages and to show the dynamic data on pages. Although the free version is also great for some levels, you can achieve a lot even using the free version.
Features of Elementor
Elementor comes with great features such as the power to customize everything whether its header, footer, archive page, single.php, error 404 pages, and many others. Let's explore some more features in detail.
Responsive Web Pages
By default, Elementor pro and free versions provide the responsive layouts. To control the responsiveness there are further controllers which can be used to customize the page differently on different devices .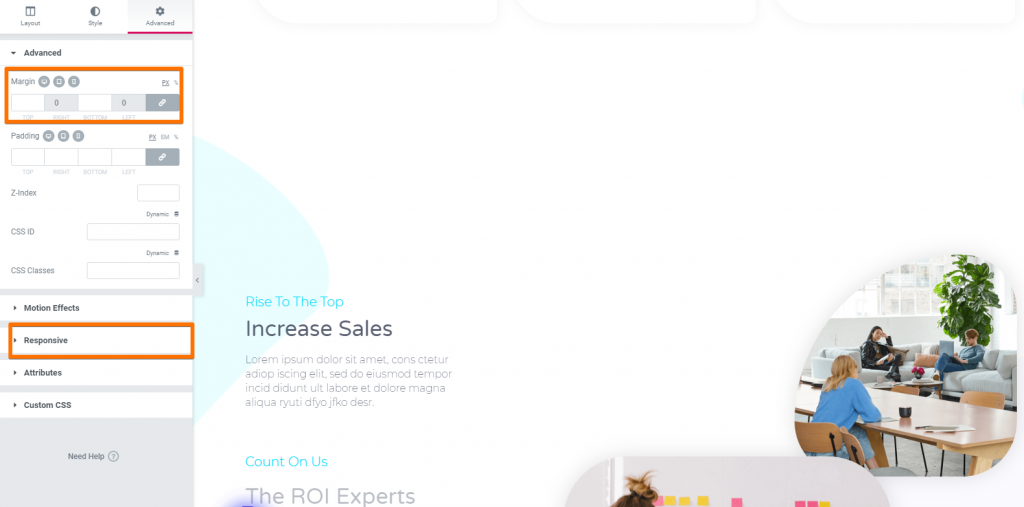 Themes Compatibility
Elementor pro supports almost all the latest themes. It can be used with almost all the themes without any conflict. Most of the themes have their layout designed with Elementor.
Here are some popular themes who supports Elementor page builder
Templates Library and Blocks
Elementor consists of around 150+ Elementor in different niches. You can easily find any template for your website which can be easily modified by just using drag and drop. Furthermore, there are some cool blocks that you can use inside the exciting web page layout to make it look cooler.
Easy to Import and Export
Mostly we work on the staging environment and after completing the work the next big task is to import all the work to the production environment. Mostly we export and import the complete website but what if you want to import a specific page with all the design and images, Elementor comes in handy to export and import all the pages easily. It creates the JSON file which you can use anywhere anytime.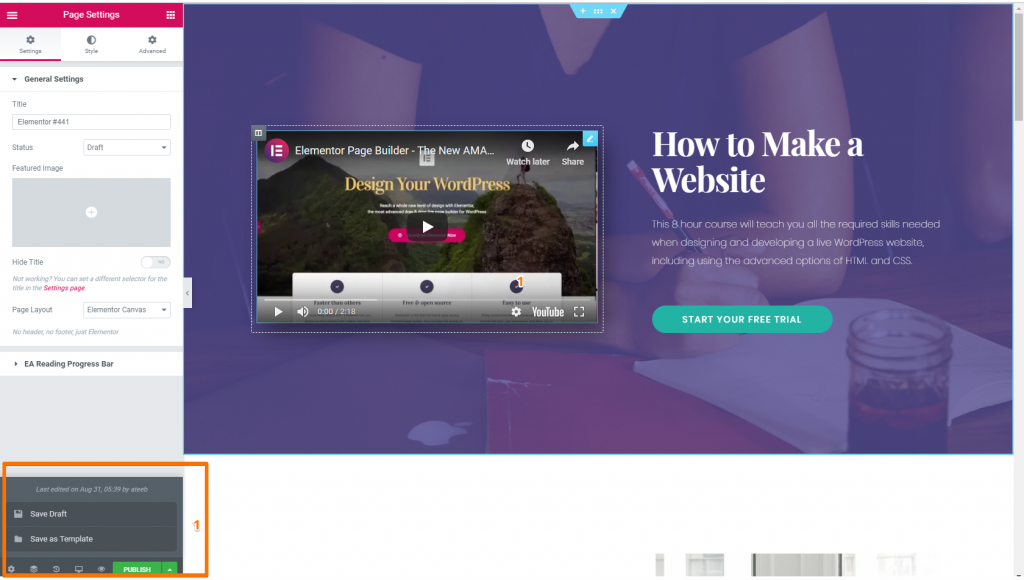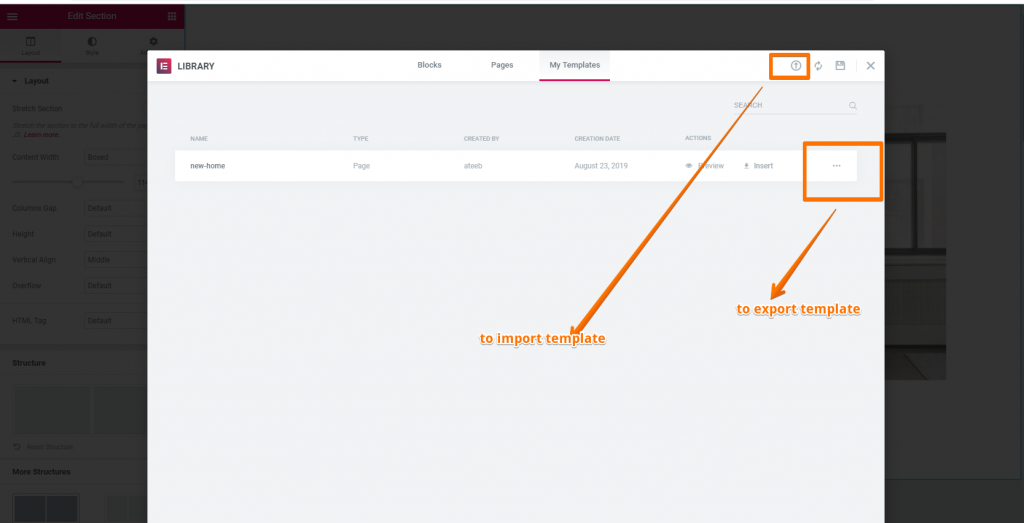 Pricing
Elementor offers three plans first one is a basic plan which is good for individual website owners. The second plan is good for those individuals who run multiple sites. The third and final plan is for agencies. You can buy it from here.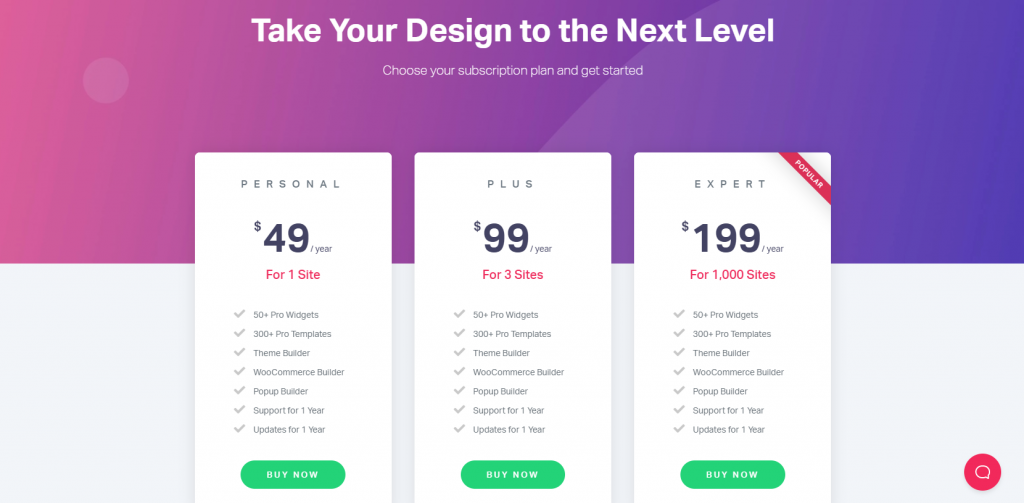 Author's Views
Overall it is a good plugin that can be handy for you, the pricing is also not too high. It can save you a lot of time whether you are a marketer, freelancer, or an agency.
Yes, the Elementor Pro plugin cannot function without the Free plugin. So, if upgrading to the premium version, ensure you have Elementor (free) installed and activated on your WordPress site.
Frequently Asked Questions
Is Elementor pro good for SEO?
Elementor is an entirely free page builder plugin for your WordPress site. This plugin helps you improve your technical and on-page SEO. It is integrated with popular SEO plugins such as Yoast SEO and Rank Math.
Do big companies use Elementor?
Yes! It is reported that 1284 big companies use Elementor, including Grab.com, GrubHub, and Sarkarijob. co.
Do I need both Elementor and Elementor pro?
Yes, the Elementor Pro plugin cannot function without the Free plugin. So, if upgrading to the premium version, ensure you have Elementor (free) installed and activated on your WordPress site.