Do you know 80% of your visitors want to get back to your blog after their first visit, but they can't find your blog or they can't remember the URL? In this way, you are losing a huge audience and traffic. You can make them your regular reader with WordPress email list building Plugins.
Imagine you have a blog and you spend 5 hours writing a detailed article and you put all your efforts, but in the end, you are getting only 30 to 35 visitors. This is very obvious that you won't get enough visitors to your newly published article. In order to get quick and instant traffic, you have to let other people know about your article, in order to do this Email Marketing comes handy. They can give a boost to your newly published article and you will start getting ranked in Google too.
Table of Contents
How WordPress Email List Building plugins Work?
Nobody put his efforts to offer something free, everything has a price, for example, you are working on your blog. You definitely need some reward, you can't find a better reward than a highly targeted audience list.
In order to build such an audience, you need to offer some quality content to your readers to build some trust and loyalty with your readers. Once you are getting decent visitors to your blog then it's time to convert them into your regular readers. You can embed some Optin forms to grab the emails of your readers and can send your latest articles right into their inboxes.
In WordPress, There are plenty of Free and Premium Email Marketing and Email list building Plugins. You can simply apply them on your WordPress website to start capturing the emails of your visitors.
Must Use WordPress Email List Building Plugins
1- SumoMe

Sumome is a free Optin form builder and email marketing tool. it does not only create beautiful forms it also helps to make the process automated. Sumome has its own email marketing tool the same as MailChimp and Aweber but still, there is a choice to select your desired mailing software.
It has two versions in the Free version some features are locked and you can miss some beautiful form designs. But still, a Free version can work for you if you are a starter. In the premium version, you can boost up your list building process and can use the premade designs for Optin forms.
This plugin is very lightweight and easy to set up. You just need to install the plugin and authenticate it with the Sumome website. Moreover, the form builder is quite easy and friendly you can design a stunning form in just a few minutes. It supports almost every popular email marketing tool such as Mailchimp, Aweber, Campaign monitor, Mailer lite, Mailigen, etc.
If you want to purchase its premium version you need to pay $39 per month or $468 per year. It's not that expensive if you are in a marketing business it can give you the best ROI in little time.
2- LeadPages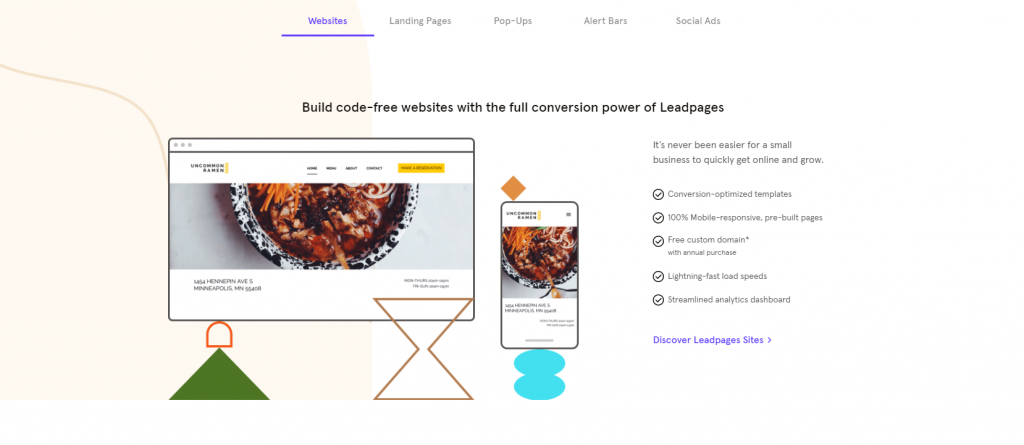 Leadpage offers 14 days free trial. It is the ultimate solution for running marketing campaigns. It does not only gives you the power to grab emails but it is also used for making the fully functional lead generator and landing page.
Leadpages allows you to make different opt-in forms for your website you can use it with any popular emailing service such as Aweber, MailChimp, and Getresponse. It shows the detailed statics and power to manage all the forms from a single dashboard.
If you are planning to run a temporary campaign and you don't want to buy a domain and cheap VPS hosting, lead pages allow you to use a temporary URL to host your landing page.

If you are looking for a simple and free solution then this plugin will work nicely for you. it has a nice and great looking lightweight and responsive design. In the free version, it supports Feedburner, MailChimp, and Aweber.
If you want to unlock some more features such as Short Code placement, Background color, and mailing services other than MailChimp, Feedburner, and Aweber then you can buy the premium version.
4- OptinMonster

Optinmonster is one of the great and growing email marketing and lead generation software. It supports not only WordPress but other platforms and CMS too. It uses clouds to run all the options and pop-up forms. OptinMonster gives you a detailed dashboard where you can track and analyze your campaigns.
It has some premade forms and layouts, you can customize them further by applying some custom CSS. Furthermore, it provides you some great features such as AB and split page testing, Shortcode placement, Content Locker, and page-level targeting.
The prices might be higher if you are a starter. The prices start from $19 per month but if you buy yearly it will cost $9 per month a $10 flat saving per month.
5- Thrive Leads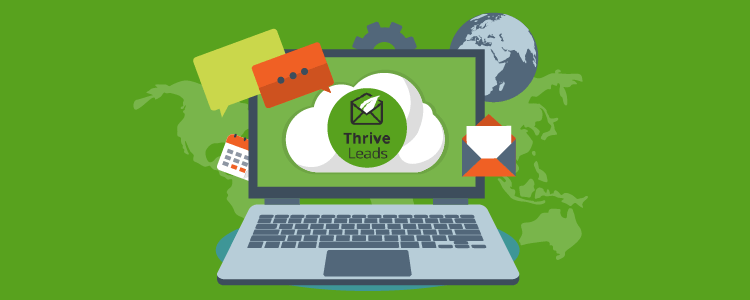 The best thing most WordPress users like about Thrive Leads is its premade templates which work well to generate leads. It provides you the great detailed stats and analytics. Thrive Leads is a product of Thrive Architect so you can get the page builder and optin forms maker at the same place.
It allows you to make pop-up forms, Sticky Ribbon, In-Line Forms, 2 steps Opt-in form, Yes No Multiple Choices, and many more.
The prices start from $67 per year for one website it's not a bad deal at all. However, if you are an agency you can go with the second plan that costs $147 per year for 15 websites.
Author's Choice
These are some of the great WordPress Email list building plugins, you can use them on your website to grow your email list. Every plugin is different from each other, they have different features and different pricing. Well, if you are just starting a blog I would recommend you to use the SumoMe or Wp Subscriber by Mythemeshop. But if you have a blog or website and you are already making some bucks there is no shame to invest them in Optinmonster, Thrive Leads, or Leadpages.
Are you already using some optin form plugin on your website? please let us know in the comments we will review them too in upcoming articles.
Frequently Asked Questions
Can I do email marketing with WordPress?
You can install and activate an email marketing WordPress plugin for email marketing. These plugins make managing contacts and email marketing inside your WordPress admin dashboard as easy as possible.
What are the top three 3 Web mail providers nowadays?
The top three webmail providers are Gmail, Outlook, and AOL. 
How do I grow an email list in WordPress?
You can grow your email list in WordPress simply by adding a Sign-up form after posts, having a slide-in or popup form on your site, making your homepage a dedicated landing page, etc.