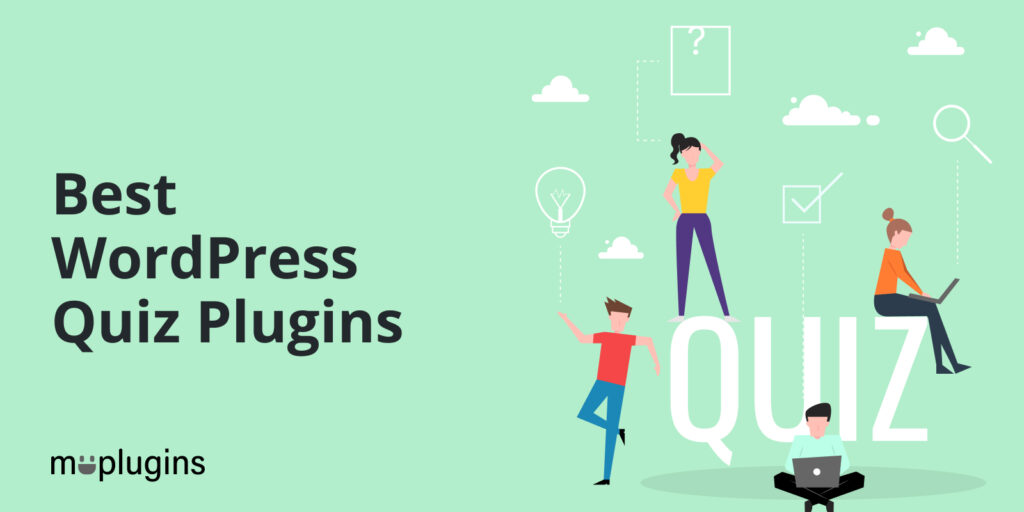 Are you looking for the best quiz plugins for WordPress? Well, you're in luck! In this article, we'll be talking about the best WordPress quiz plugins in 2023.
We'll start by giving an overview of what in-the-world quiz plugins are, explaining why you should use one. And finally, we'll explore the best WordPress quiz plugins together! So, sit tight & stick with us till the end.
Let's get started!
Table of Content
Overview of WordPress Quiz Plugins
Speaking of quiz plugins, let me play a little quiz with you! What is the most important thing to keep a website up and rolling? (Think, think! You can take all the time you want)
Okay, I'll answer that for you. It's user retention. Yes, user retention is very important in order to keep a website up & alive. WordPress quiz plugins are an amazing strategy to keep your user engaged.
Why use Quiz Plugin for WordPress
Quiz plugins are an exciting and effective way to keep users engaged on the site. You can use these plugins to create fun, entertaining and quizzes. And specifically speaking about course and learning management system websites, quizzes are a necessity.
Also, through a quiz plugin, you can add emails to your newsletter list. So it's a win-win!
11 Best WordPress Quiz Plugins
Let's now explore the best quiz plugins for WordPress together!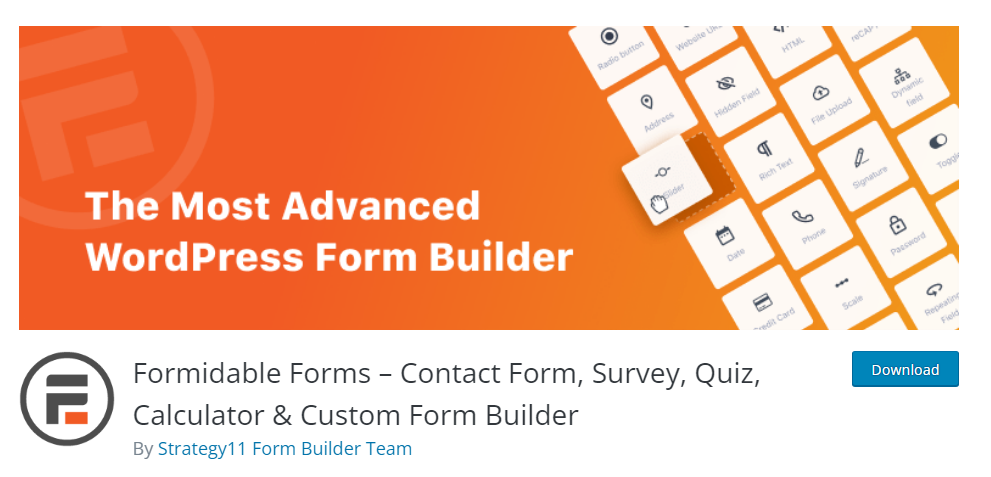 Formidable Forms is one of the most advanced WordPress quiz plugins. Its drag-and-drop feature allows you to create interactive quizzes in no time. And with conditional logic, smart quizzes are no longer a dream!
You can grade quizzes automatically, as well as assign letter grades and number scores. With a premade range of templates, this quiz plugin becomes very easy to use.
The quiz addon in Formidable Forms requires the business plan purchase, which normally costs $399 a year.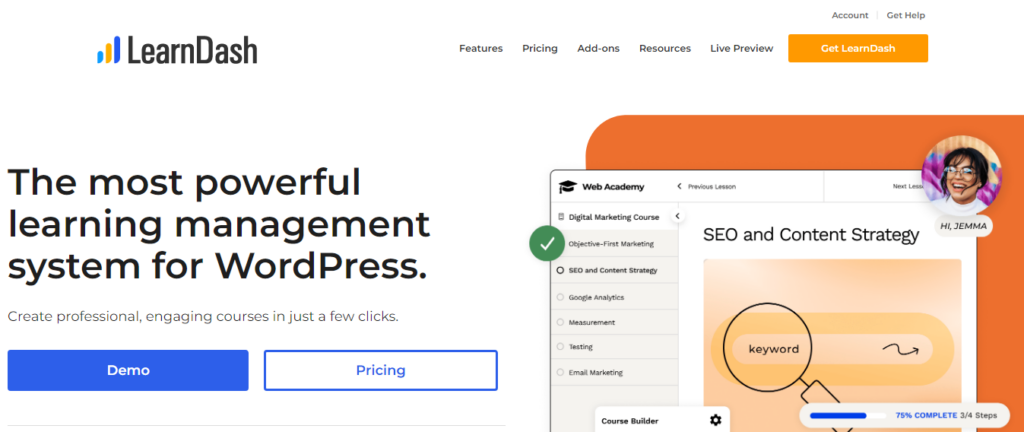 Moving forward, LearnDash is another amazing quiz plugin for WordPress. It is a full-fledged LMS plugin that comes with a powerful quiz feature.
LearnDash offers a variety of features ranging from single-choice to free text quizzes, sorting to surveys, timed quizzes to question banks, and whatnot! Frankly speaking, you can create any quiz you want. The LeanDash plugin price starts at $199 per year.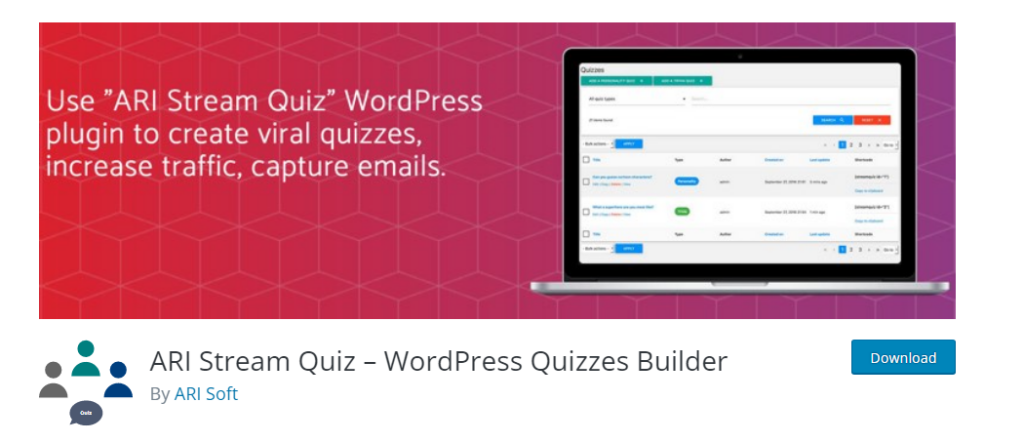 ARI Stream Quiz has made quite a mark in recent times. Being solely a WordPress quiz plugin, it comes with some remarkable features.
Using ARI Stream Quiz, you can generate leads and integrate them directly into popular email marketing software. Not only that, the plugin is fully translatable and responsive.
You can also use custom HTML code to add media content to quizzes and store results as statistics. And the best part is, it's free! Yes, you heard it right.
Although it comes with two premium packages starting from $17, the basic package is free.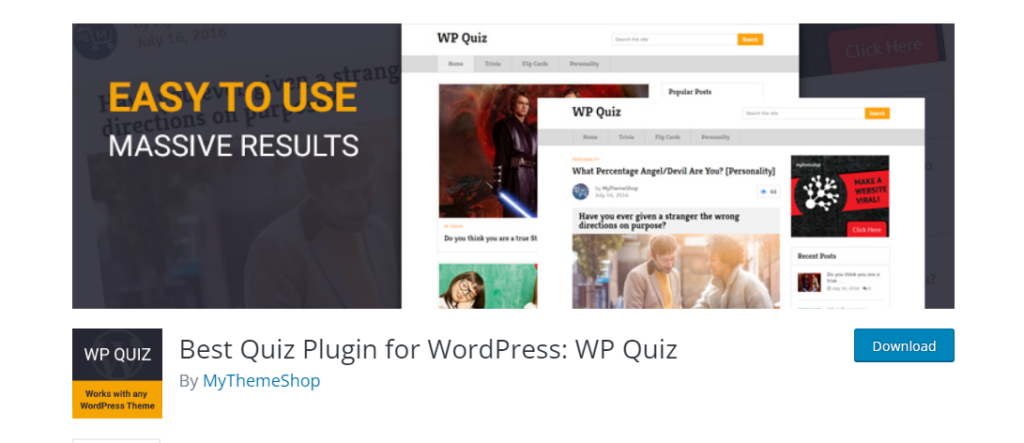 Up next on our list is the WP Quiz Plugin. It is a versatile and user-friendly quiz plugin. The user interface is simple, which allows the user to create responsive quizzes in no time. Using this quiz plugin, you can create trivia, personality, and flip cards quizzes.
You can also up your quiz game by adding images to your quizzes. The results can be displayed at the end of taking the quiz.
The WP Quiz Plugin allows you to create both single & multi-page quizzes. And the cherry on top is that you get all this for free!
WP Quiz Plugin has a pro version as well, which comes with some extra features such as randomized questions and answers. The pro one starts at around $67.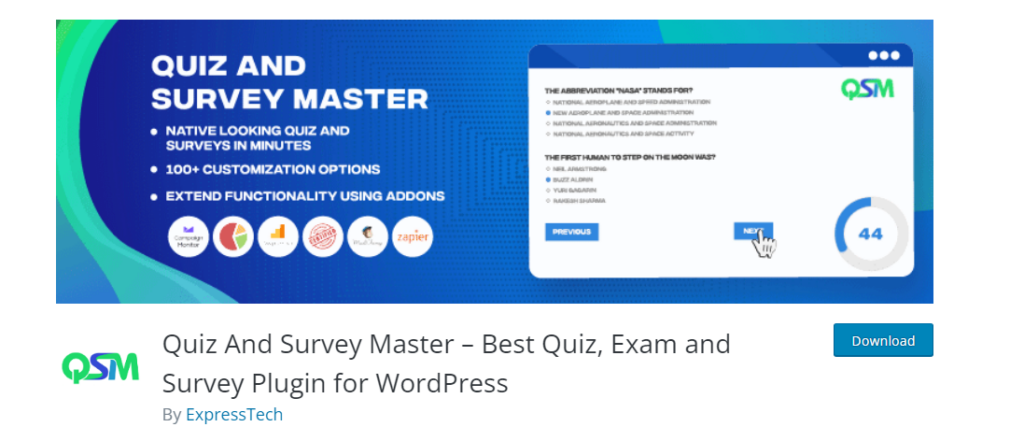 Let's move toward our next quiz plugin, the Quiz and Survey Master. It's a 2-in-1 plugin that allows you to set up both quizzes and surveys. It comes with a wide range of features and amazing documentation to support you at every step.
Using Quiz and Survey Master, you can create multiple types of quizzes, including multiple choices and fill-in-blanks. Furthermore, the email support and certificate features make it even more impressive.
Quiz and Survey Master come with 3 paid plans. And the basic one starts from $129/year.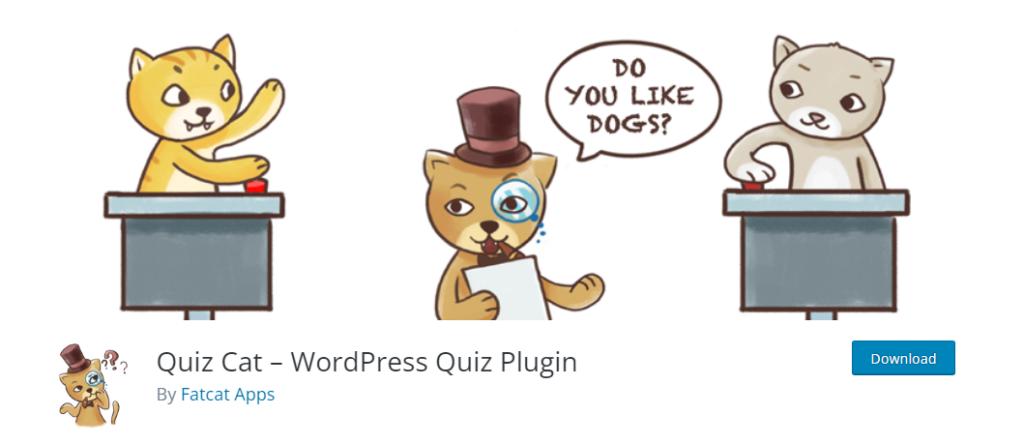 Quiz Cat is another amazing WordPress quiz plugin. It is similar to Buzzfeed's quizzes but comes with a little more flexibility.
Using Quiz Cat, you can add images to your quizzes, add unlimited questions, and type custom completion messages.
To make things spicier, you can even randomly shuffle the quiz answers. The Quiz Cat plugin comes with an easy user interface and is completely responsive for all devices.
You can create any translatable language quizzes using Quiz Cat.
The plugin comes with 3 paid plans: personal, business, and elite. The personal plan is considered the starter and is available for $49 per year.

Gravity Forms Quiz Addon is an addon that comes along with the Gravity Forms elite license. As this addon is paid, it comes with premium features like support and integration of quizzes into existing forms.
Moreover, you can add answer explanations and randomize the order of choices. As mentioned earlier, the addon comes with the elite license of Gravity Forms. The elite license is priced at $259 per year.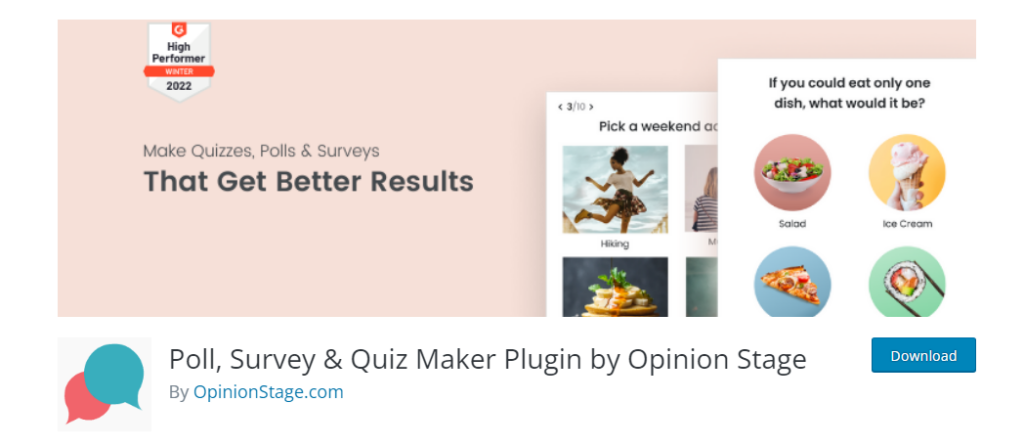 This plugin serves as your one-stop solution for many problems. Using this WordPress plugin, you can create polls, quizzes, surveys, slideshows, and forms.
Using this quiz plugin, you can create creative and professional quizzes. You can create trivia and outcome quizzes using this plugin.
In addition, you can set custom fonts and colors to enhance the look and feel of your quizzes. And the best part is that this quiz plugin is available for free!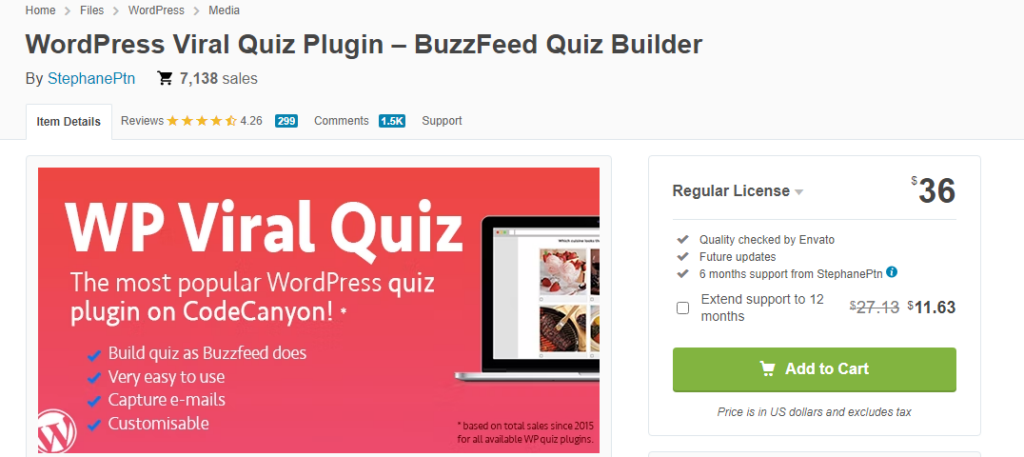 Talking about BuzzFeed-style quizzes, how can we forget WordPress Viral Quiz? It is one of the most advanced and easy-to-use best WordPress quiz plugins. The interface is user-friendly and you'll get familiar with it in no time!
It has all the features you'll look for in a quiz builder plugin. It also allows you to place ads in your quizzes to make more money.
Furthermore, the built-in email capture module helps you expand your newsletter reach. You can also look at analytics to determine which quiz is doing best. You can buy the WordPress Viral Quiz plugin at a one-time cost starting at $36.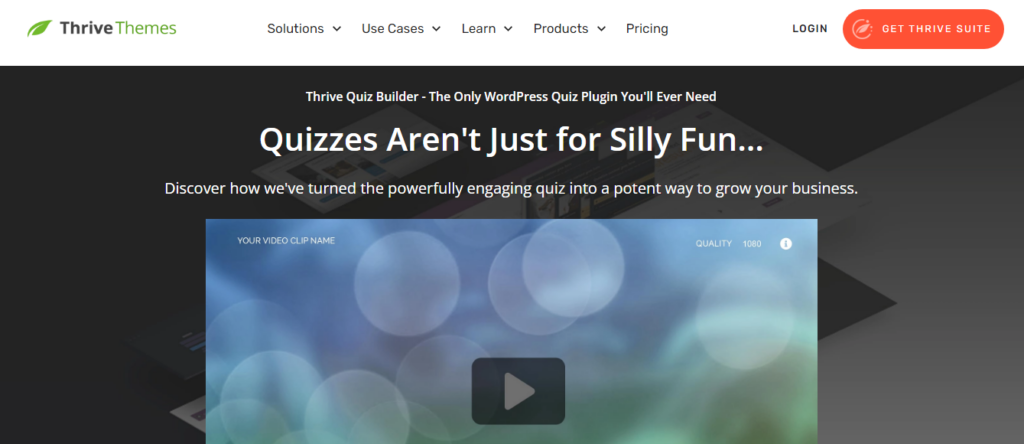 Thrive Quiz Builder believes that quizzes aren't just for silly fun; there's much more under the surface! And this is what this quiz plugin aims for.
Thrive Quiz Builder allows you to create engaging quizzes and use the data to enhance your business. It enables you to increase your email list. You can also create eye-catching social media badges that no one can resist sharing.
It also allows you to create complex quizzes easily as the setup wizard guides you at every step. And just in case you run into a problem, the troubleshooter's got your back! The plugin comes in 2 payment suites, quarterly and yearly, which are priced at $99 and $299, respectively.

The final plugin on our list of best WordPress quiz plugins is OnionBuzz! This plugin is just as juicy as the name sounds.OnionBuzz comes with all the essential features, such as easy quiz building, responsiveness, and social media sharing.
You can create personality, trivia, and more kinds of quizzes. Moreover, you can also place ads in your quizzes. And the admin panel is as handy and easy as it can be.
The basic version is totally free and has no limitations on the number of posts or kinds of stories. The pro version is priced at $25 and comes with extra exciting features such as a leaderboard, social locker, and player statistics.
Conclusion
In this article, we talked about the best quiz plugins for WordPress. We started off the article with a brief overview of WordPress quiz plugins and why you should use one. And then, we explored 11 quiz plugins and discussed their features and pricing.
All in all, it was indeed a roller-coaster ride. Finally, we have to admit that you've been an enthusiastic reader! (Yeah, you can flex all you want)
Thanks for sticking with us till the end!
That's all! You can also check out Best WordPress Testimonial Plugins and Best Social Media Plugins for WordPress Sites.
Which one is your favorite WordPress quiz plugin? We'd love to hear from you in the comments.