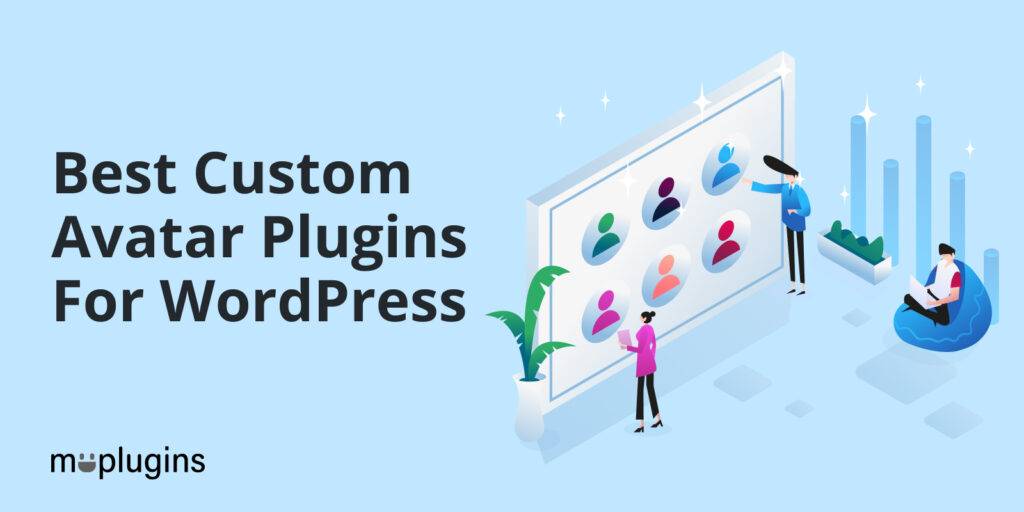 Are you running a blog or business WordPress site and want to put a face to your content? Then you might be looking for the best avatar plugin, right?
Avatar plugins let you display an image with other additional information (if applicable) to your content. It's best to make your visitors connected and engaged with your site.
This article will guide you in choosing the best WordPress custom avatar plugin for your site.
Let's get started!
Table of Content
Overview of WordPress Custom Avatar Plugins
The users are more likely to connect and get information from visual representation. Not only the content images but the user's profile picture has a great impact on the audience.
It's the best practice to add an avatar (profile picture) to the users on your WordPress site because the users will feel more eager to connect. Luckily, WordPress custom avatar plugins enable you to add an avatar (profile picture) to the users of your site.
However, it's not compulsory, but good to uplift your site's appearance.
Best WordPress Custom Avatar Plugins
Now that you know what avatar plugins are, let's learn about the best ones for WordPress that will help you add images (other additional information, if applicable).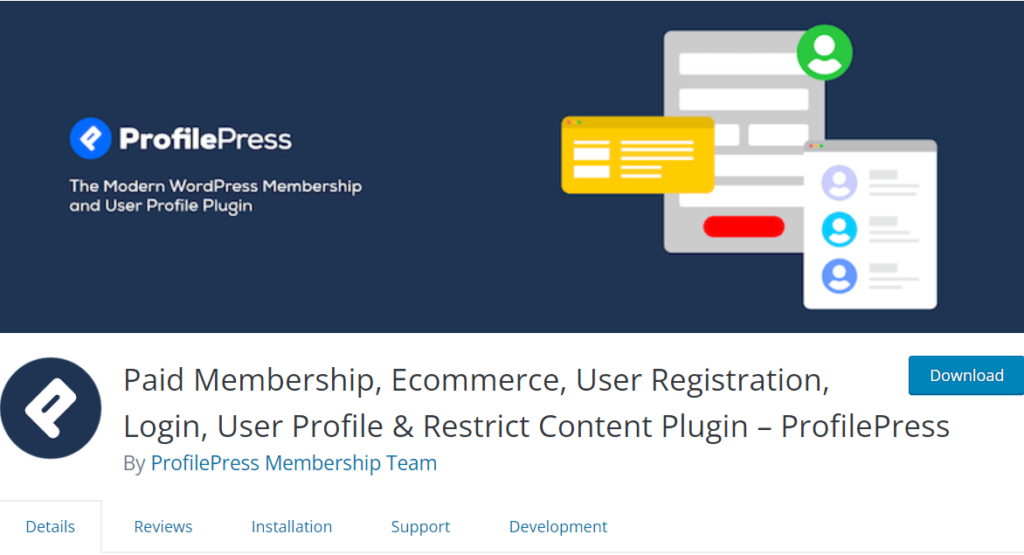 ProfilePress, formerly WP User Avatar, was a specialized WordPress avatar plugin that allowed users to submit any image and set it as their avatar. However, the plugin's purpose (and name) has lately been altered.
The ProfilePress membership allows users to create profile layouts using a drag-and-drop interface. Then, site visitors may join up and upload their photos and personal information. This plugin is typically used for non-physical commodities like online courses, premium memberships, subscriptions, and more.
Features:
ProfilePress is a one-time fee membership plugin.
It lets you create a user profile, member directories, front-end login forms, and user registration forms.
It has a drag-and-drop form builder that can assist you in creating attractive forms.
Pricing:
Free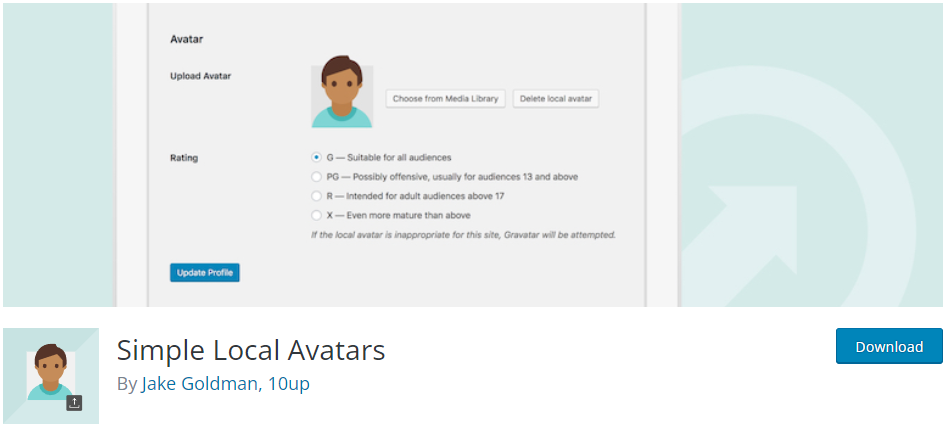 Just like ProfilePress, the Simple Local Avatars plugin has several useful features. It enables you to change your avatar quickly. It is efficient enough to crop and adjust the size of pictures. You can request sizes.
Simple Local Avatar lets you sync your Gravatar images with your WordPress profile. In case you are out to upload the profile picture, it'll create the default avatar profile for you.
Features:
It lets you upload the avatars to the Uploads folder.
You can easily create an avatar of the desired size.
This plugin fully supports Gravatar and default avatars when the local avatar is not set for the user.
Pricing:
Free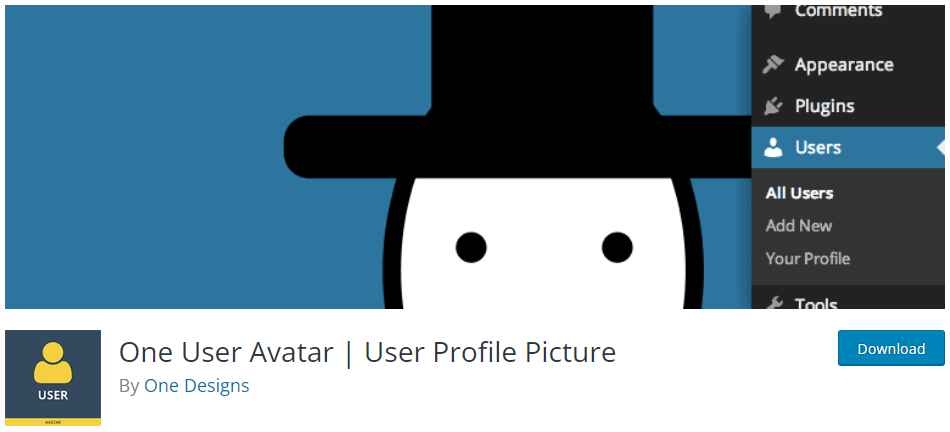 One User Avatar is a free-to-use WordPress avatar plugin. Like other plugins listed here, it enables you to add custom avatars. These custom avatars are uploaded via Gravatar or from the media library.
One User Avatar is flexible enough to let you disable Gravata. It works with the help of the 'avatar_upload shortcode. It can also be included in posts. You can also control avatar file size upload for other subscribers and contributors.
Features:
This plugin lets you use an avatar in other website sections, including widgets or sidebars.
It lets you disable Gravatar avatars and use only local avatars.
Using the [avatar] shortcode in your posts is the most excellent feature. These shortcodes work with any theme (whether it supports avatar or not).
Pricing:
Free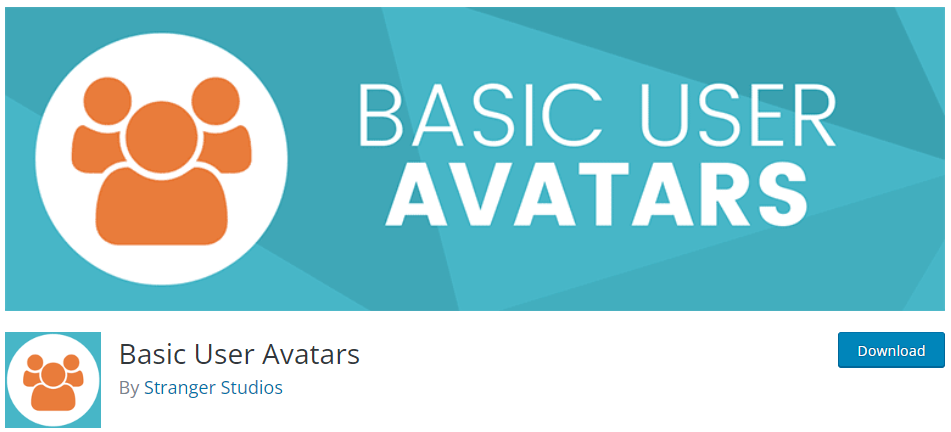 The Basic User Avatars are more like Simple Local Avatars. This plugin lets users upload their profile images that can be set as an avatar for free. It supports front-end avatar management for sites to keep the users out of the dashboard. This feature can be used simply by adding the shortcode [basic-user-avatars] to any page on your WordPress site.
It has an upload field in the user customizer that users can use to upload an image straight from their device. When the image is uploaded, it can be placed on any page, post, or sidebar with the plugin's shortcode.
Features:
It lets the users add a custom avatar to their WordPress site.
Basic User Avatars is fully compatible with bbPress, Paid Membership Pro, and many other popular plugins.
This plugin lets you convert avatars from ProfilePress.
Pricing:
Free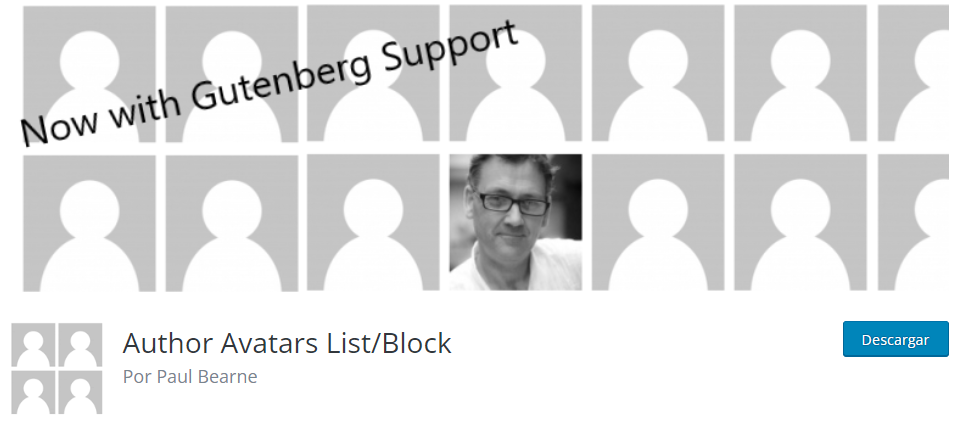 The Author Avatars List is a handy option for those with a multi-user blog. You can use this plugin by integrating a simple shortcode or Gutenberg block. If you have frequent contributors on your site, this plugin can be beneficial by providing an efficient way to present them all in one place.
It allows you to modify the users' list displayed, including the title, user number, avatar size, and bios, and organize individuals by blog. Furthermore, the plugin allows you to include single avatar photos in a page, post, or widget when writing regarding one user and needs to display their image.
Features
It offers to display custom titles using its widget.
This plugin can display/hide specific user groups or individual users.
You can change the order of users or display them randomly using this plugin.
Pricing
Free
Conclusion: What are the best WordPress custom Avatar plugins for your site?
We discussed the best WordPress custom avatar plugins in this article. All the above-listed plugins are best for adding a custom avatar to your WordPress site. That will only be justice if you need to state a plugin as the best. Every plugin is unique since every plugin has a unique set of features. The best plugin in this list is the one that best suits your purpose.
You have read this short list of the best WordPress plugins for avatars. We hope you find it helpful.
Frequently Asked Questions
What is a user avatar?
A user's avatar is a visual of a user or the user's character. These simple icons are also known as profile pictures, users, and icons.
What is Gravatar?
Gravatar is there to help users upload an image that can be used as an avatar across different websites. WordPress integrates with Gravatar to let users use avatars on their sites. 
That's all! We hope you will now get the list of the Best WordPress Custom Avatar Plugins, You can also check out the Best WordPress Video Conference Plugins and Best Table of Contents WordPress Plugins.