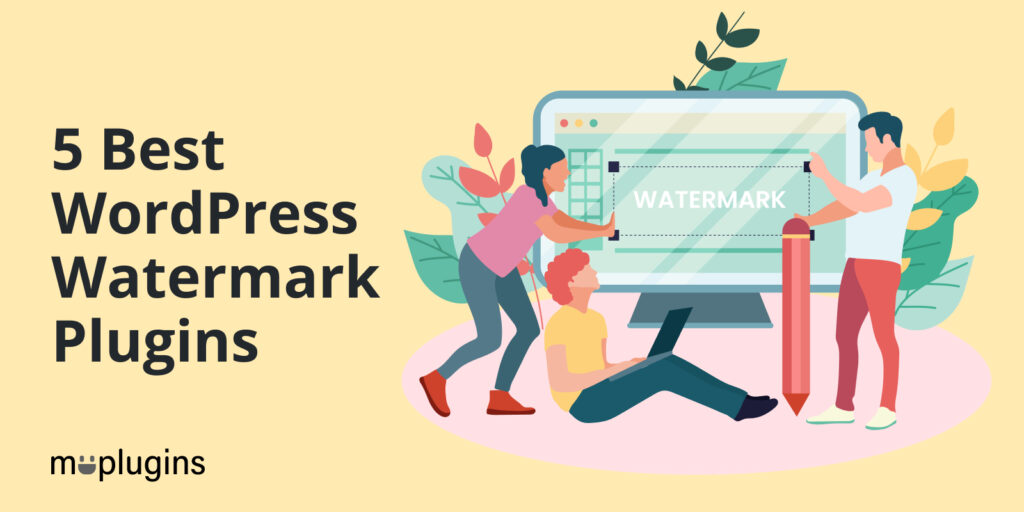 Do you want the best WordPress Watermark Plugin for your WordPress site?
If you're a photographer or a designer with any visual content for your WordPress site, you probably worry about people stealing it to use as their original work.
Fortunately, the watermark plugin is there to help you protect your visual content and prevent others from stealing it and using it without your permission.
This article will show you the best WordPress Watermark Plugins for your site. So, without much ado, let's get started.
Table of Content
What is a Watermark?
A watermark can be a logo, text, or signature embedded in visual content. These marks are usually transparent, so those viewing the image can still admire it.
Watermarks are a kind of security feature to protect the copyright. They ensure others don't use the image without your permission.
Have a look at the example of a watermark: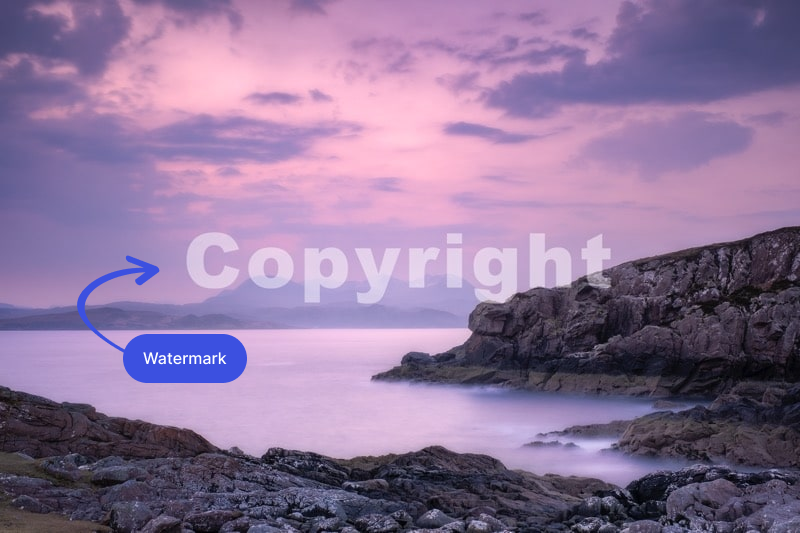 Watermarks secure your visual content and claim ownership. Without watermarks, your valuable digital content can be stolen or used without authorized access.
Here are the top three benefits of watermarking:
1. Brand Consistency:
Watermarking protects your brand and eliminates the risk of misusing them. They assure that your visual content is meant to be viewed but not shared.
2. Asset Protection:
Watermarks protect images and visual files from being stolen or used without your permission.
3. Increased ROI:
Watermarking increases the ROI of your valuable investments. It makes them protected and ensures a secure distribution.
The Best WordPress Watermark Plugins (Free and Paid)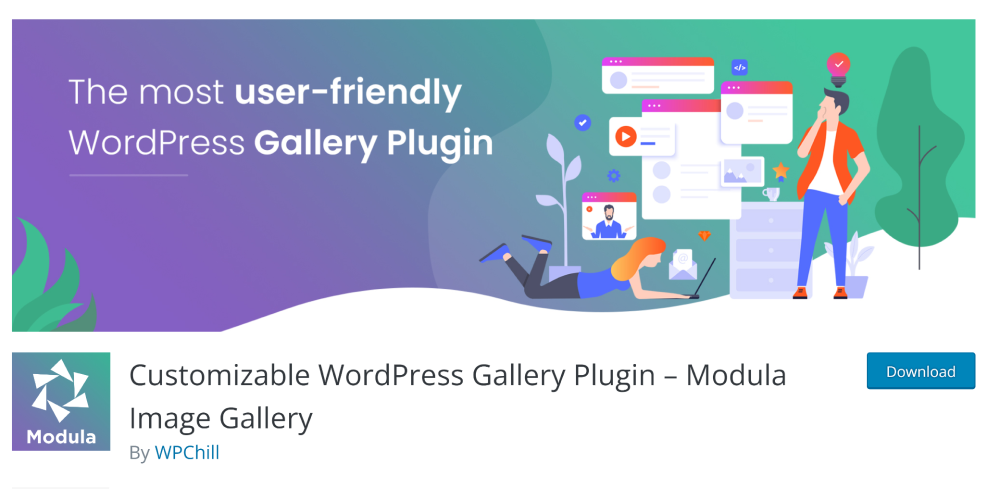 Modula Image Gallery is one of the best Watermark WordPress plugins that allows you to create stunning lightbox galleries, masonry grids, custom grids, and more.
You can add custom, unique, responsive galleries to your website in just a few clicks from your WordPress admin dashboard. Modula Image Gallery has a Watermark extension that adds image watermarks to your photos. 
To get started with the Modula Image Gallery plugin, all you need to do is to set the watermark. When done, it will automatically apply to every existing and new image you upload to the site.
Features:
This plugin can password-protect your galleries.
It disables right-clicking so no one can steal your images.
Modula Image Gallery applies different filters to your images.
It has applied to load and hover effects for your galleries.
Pricing:
It is a freemium plugin. The Starter plan starts at $39 per year.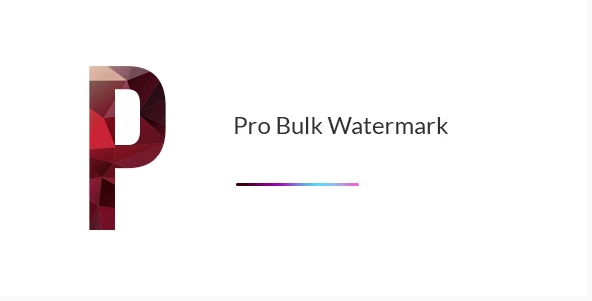 Pro Bulk Watermark Plugin is a premium watermark plugin for your WordPress site. You can download it from CodeCanyon.
The plugin allows you to add text or upload a custom watermark to your images. You can easily apply watermarks in bulk to both existing and newly uploaded images on your site.
This plugin has a simple interface and advanced functions, such as excluding images/folders, etc.
Features:
This plugin lets you modify watermark alignment.
You can easily add margins around the watermark.
It enables you to watermark your image without changing the source images.
The Pro Bulk Watermark plugin lets you select the image quality and minimum size for the watermark.
Pricing:
The Pro Bulk starts at $15 for one site and 6 months of support. You can pay an additional $3.75 to extend the support to one year.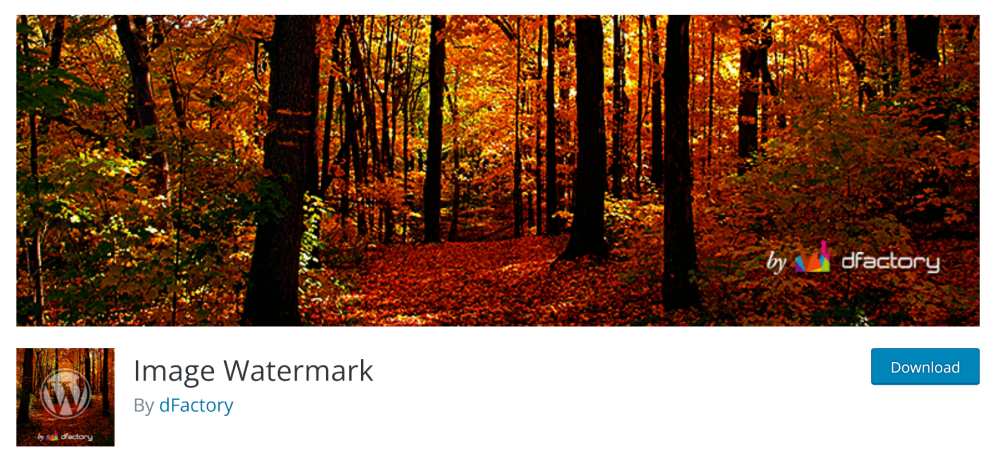 Image Watermark is among the best WordPress Watermark plugins. It has more than 50,000 active installations and a 4-star rating.
Image Watermark allows you to embed a watermark on newly uploaded and already uploaded images on your site.
This plugin enables a hassle-free watermark addition to your images, as you can apply the watermark in bulk. It further allows you to back up your images and remove the watermark.
Features:
You can manually add a watermark on the existing images.
You can easily adjust watermark transparency and position.
It protects your images from copying.
This plugin disables the right mouse to click on images.
Pricing:

This is a Free plugin.
WP Photo Album Plus is a WordPress watermark plugin that allows you to create photo albums and apply watermarks to those albums.
The WP Photo Album Plus is more than just a photo album plugin. It's a complete, highly customizable multimedia content management and display system.
This plugin lets you add an image/text-based watermark. However, since this is not the plugin's primary function, it doesn't have as many options as other plugins on the watermark plugins list.
Features:
This plugin grants complete control over the photo and album display sizes.
It has a built-in search function on a.o. Keywords and tags.
It has a built-in Google Maps and Lightbox overlay system.
It has a Front-end uploads feature.
Pricing:
This is a Free plugin.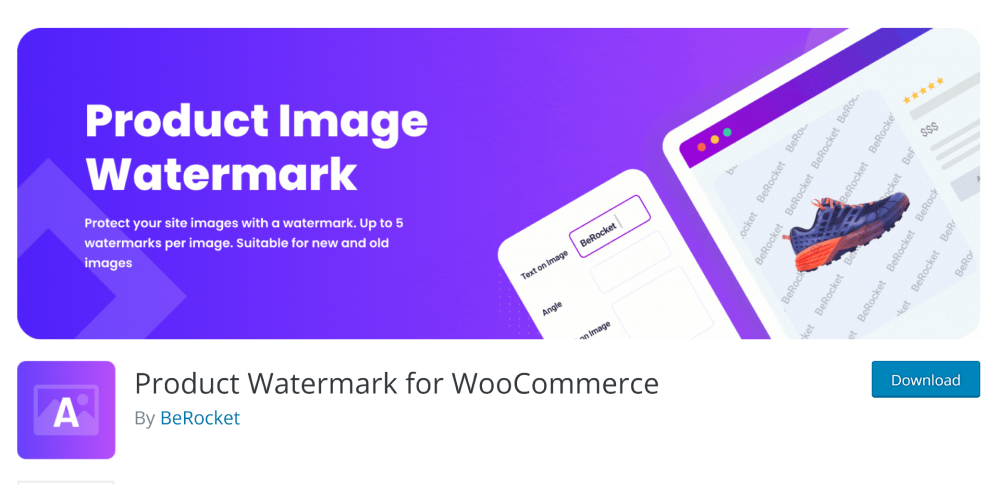 The Product Watermark for WooCommerce is a WooCommerce WordPress Watermark plugin available for free.
This plugin makes it easy to add watermarks to images applied to products. These watermarks can be copyright symbols, company logos, or text for an image.
Your WooCommerce product's logo or watermarks are just a few clicks away from you.
Features:
This plugin offers a watermark for product images.
It has a custom watermark position feature.
It supports watermarks with transparency.
It allows custom CSS for front-end pages.
Pricing:
This is a Free plugin.
Final Thoughts
Now that you know, Watermarks help you embed a transparent layer of your branded design onto your images, telling the world that the work is yours. It is very important if you are concerned about your visual content.
The watermarks don't impact your visitors' enjoyment of the pictures. However, it makes your images hard for the ones who try to pass your work off as their own.
Frequently Asked Questions
How do I add a watermark in WordPress?
Using the watermark plugin, you can add an image, text, or logo watermark to any image in WordPress.
What is the best free WordPress watermark plugin?
Image Watermark is the best option if you are looking for the best free watermark WordPress plugin.
That's all! You can also check out 9 Best WordPress Migration Plugins (Free and Paid) and 5 Best Coming Soon Plugins for WordPress Sites.