The E-commerce website development was never an easy task before it Woocommere launched back in 2011. Woocommerce is powering almost 40% of the E-commerce websites and competing for the top CMS such as Open Cart, Magento, and Shopify. To extend the features of Woocommerce we can use the Woocommerce extensions.
Table of Contents
List of Best Woocommerce Extensions For Your Store
Wocommerces comes up with some prebuilt extensions, you can use them to achieve most of the goals, but at some points, you need to extend the functionalities. Let's take it to a practical example, for example, you want to add a feature in your E-commerce website to generate PDF invoices on every successful purchase. What would you do probably will look for a developer to add this functionality, but there is good news that there are many extensions available which can help to achieve this.
1. YITH WooCommerce Wishlist

YITH allows the customers to add the products in the wishlist, they can access those products from their wishlist later. Furthermore, the customers can send the products added in the wishlist to their friends and family. This feature helps to increase the user experience and boost your conversion rate. YITH can be used on any theme, all you need to change the color scheme of WishList according to your theme.
2. Stripe For WooCommerce

To enable the payment options in wocommerce different payment gateways can be used, the most important payment gateways that every E-commerce owner wants to use is Paypal, and Credit cards. In order to make the credit card working on your website, you might need to use Stripe.
This extension will help you to integrate your strip account with your store by following some simple steps. All you need to add the APIs in your stripe plugin's setting and you are okay to accept payment through credit cards.
3. WooCommerce PDF Invoices & Packing Slips

This plugin allows you to generate PDF invoices for both customers and admin, and these invoices are sent upon order placing and order completion. These PDF files can be used for print. You can customize the PDF according to your choice and can place the logo of your store at the header of the file.
4. YITH WooCommerce Compare

This plugin is perfect if you want to let your customers interact with your products, it can improve your bounce rate and will increase the chances of a sale. The customers can go directly and add different products in a temporary box to compare the features and prices of products.
The admin can also make such a compare table from his end to help the customers to choose the right product.
5. Beeketing for WooCommerce

Beekting is one of my favorite Woocommerce extension, it gives so many options to boost conversion. There are bunch of features such as sales alert, countdown, promotional popups, It will help to build trust between you and your customers.
There are around 10 apps that can be used to automate your marketing for your Woocommerce store. Most of them are free while the other apps need a monthly subscription.

6. Braintree For WooCommerce

Braintree can be used as an alternative of stripe, both platforms are used to take payments from credit cards and debit cards. In order to make the Braintree functional in your store, you need to install this plugin. It will ask you to enter the APIs of your Braintree account to authenticate. There some other options to enable PayPal, Apple pay and Google pay, payments.
7. WooCommerce Currency Switcher

If you are selling all over the world then you must have a Currency Switcher plugin to facilitate your customers. It takes real-time exchange rates and shows on the front end. Moreover, you can set some rules according to Geographical IPs, in this way it will show the currency of your customer's country.
8. YITH WooCommerce Zoom Magnifier

Are you running a clothing or fashion store? You can offer your customers to check and inspect the products by zooming the product. it builds the trust of your brand, and the customer can know better about the quality of the product. This plugin will help to enable this feature, you can set the area on the product page for zoomable. You can disable it on mobile devices if you want to.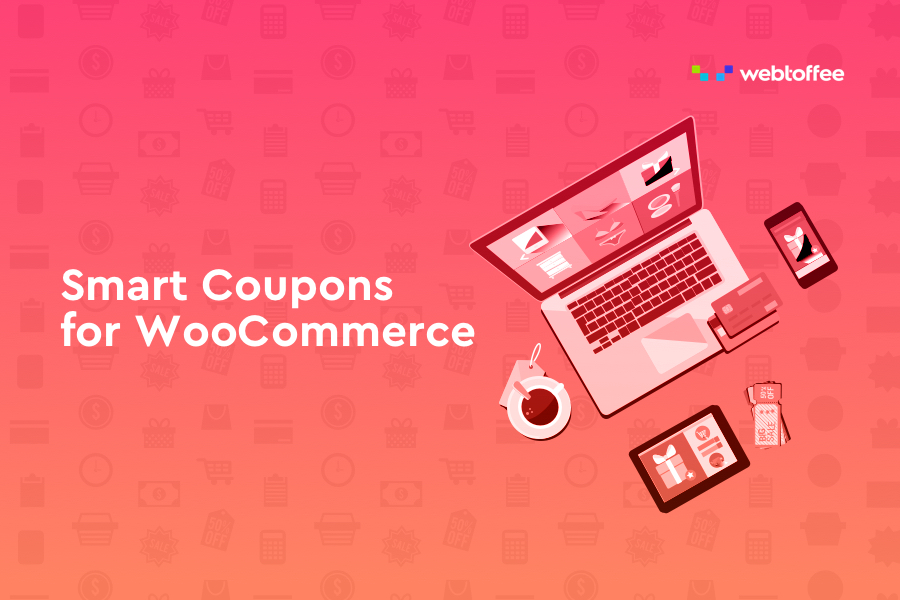 Coupons are integral to market your products. If the default WooCommerce features aren't enough to create great coupon deals, you can try this WooCommerce coupon plugin by WebToffee. This coupon plugin offers different coupon types and lets you apply a wide variety of restrictions to coupons in addition to easy coupon management.
With this WooCommerce coupon plugin, you can create store credit coupons, gift coupons, purchase history-based coupons, give away coupons, sign-up coupons, abandoned cart coupons, URL coupons, and more.
Frequently Asked Questions
Are WooCommerce extensions Free?
WooCommerce is a free WordPress plugin. It has additional features available as extensions. Hundreds of free and paid WooCommerce extensions are available at WooCommerce's own store.
How do I enable WooCommerce extensions?
You can easily enable WooComerce extensions by installing and activating them to your WooCommerce.
How many WooCommerce extensions are there?
Over 3,000 WooCommerce extensions are available, out of which WooCommerce developed 770 official plugin extensions.