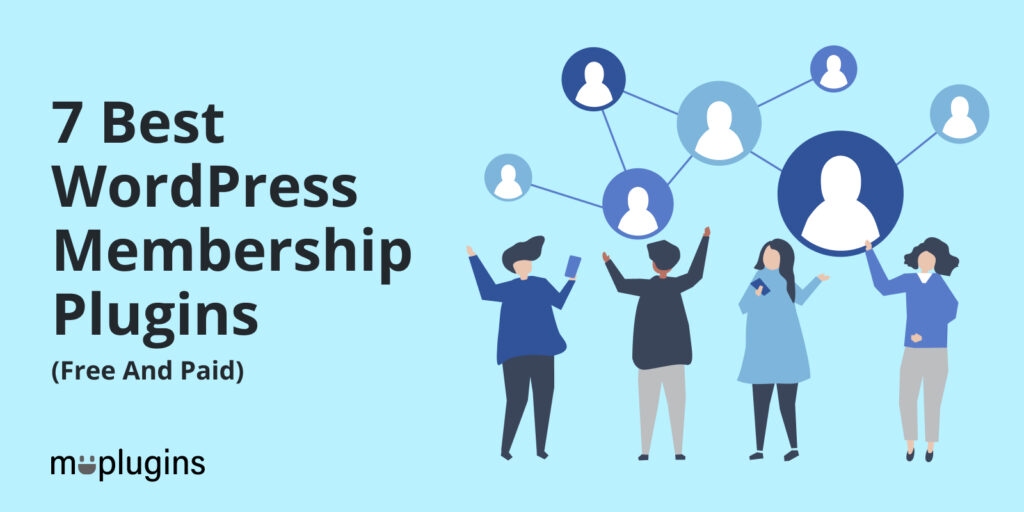 Are you looking for the best WordPress Membership plugin for your site?
Selecting the right plugin to build your WordPress membership site is crucial as it boosts your business revenues. Once you have the right plugin for handling your membership site, you don't need to be worried about affiliates canceling their program or losing advertising deals.
This article will show you the best WordPress membership plugins for your site. So, make sure you read this article till the end.
Let's get started.
Table of Contents
What is a Membership in WordPress Website?
A membership plugin, also known as a subscription plan, might help convert your WordPress site into a membership. This enables you to build subscription content/courses for your community.
The most striking feature of membership plugins is the ability to control access to your content. You can restrict your content or files for non-members and make them available only to members of your site.
A WordPress membership plugin makes it easy to create email lists to send customers coupons or updates, share free content to create a following, and charge for content. Moreover, these plugins help you monetize your website and collect payments from your
List of Best WordPress Membership Plugins
Many membership plugins are available in the WordPress repository to help you uplift your online business.
With so many available options, how do you pick the best WordPress membership plugin for your specific needs? Let's walk through the best WordPress membership plugins to find out.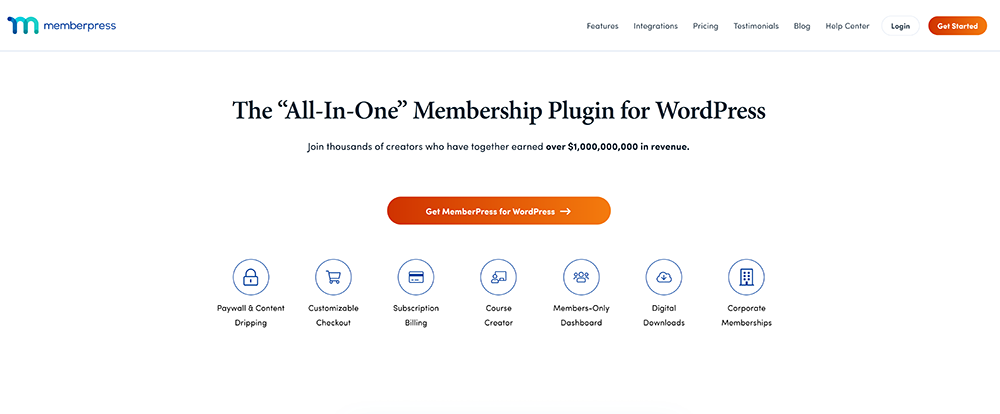 MemeberPress is one of the best WordPress membership plugins that let you create a paid membership site. It lets you sell courses or offer digital downloads. Once the user gets a membership to your site, it grants access to posts, pages, videos, and other content.
A drag-and-drop course builder helps you create wonderful membership sites in no time. You can set membership levels to control who can access your content. It has an easy and user-friendly interface. You can work with advanced features.
Features:
This plugin integrates top payment gateways, including credit cards, Google Pay, and other payment methods, and with email and other automated marketing tools.
It lets you enjoy unlimited membership levels.
It has built-in integration with PayPal, so you don't need to manually add a payment to your membership website.
It has fully customizable access rules for all types of content, pricing pages, and coupons.

Pricing:
Premium. The basic package starts at $179.50 per year.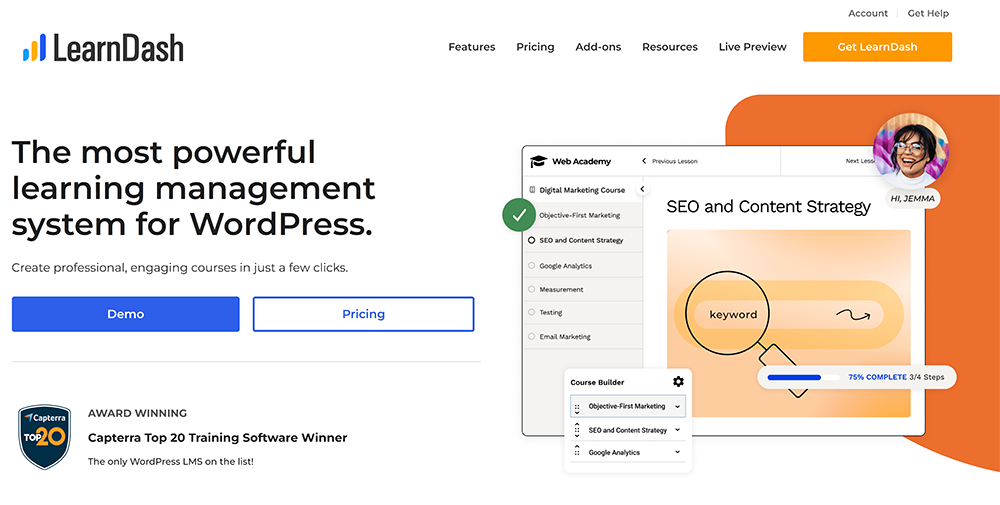 LearnDash is a popular online learning management system (LMS) plugin.  It helps you create and sell online courses on your WordPress site. This plugin helps you create and sell online courses. It offers advanced features that make managing the learning material more convenient than any other WordPress membership plugin.
Besides selling access to individual courses, LearnDash offers a membership capability to create various memberships with access to multiple courses. When a user purchases access to the membership, they automatically get enrolled into all the courses linked with that membership with it.
Features:
It offers popular payment gateway integration with Slack, PayPal, and Zapier.
It has an advanced drag-and-drop course builder.
LearnDash plugin provides learning certificates and badges when members complete learning objectives.
It has a flexible prerequisite feature that sets access to courses, lessons, and quizzes based on prerequisites.
Pricing:
Premium. You can upgrade to the premium version at $199 per year.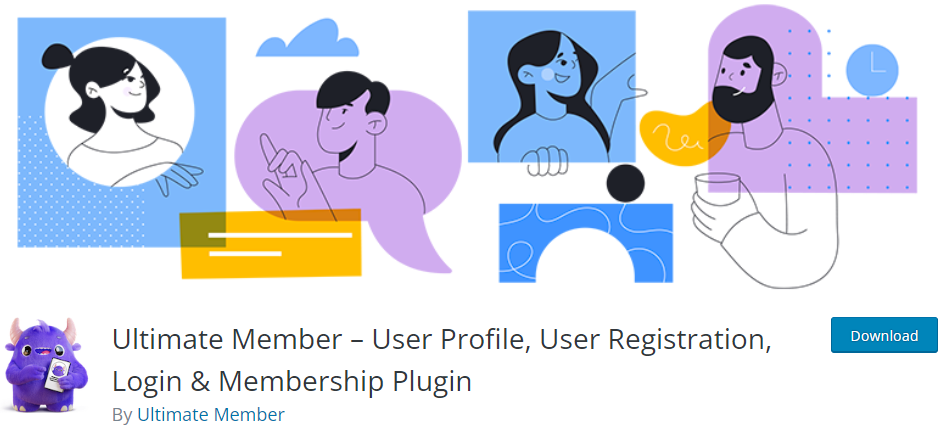 Ultimate Member is a free WordPress membership plugin with over 200,000 active installations. It is among the best WordPress membership plugins that enable you to create an advanced online community and membership site.
You can easily add user profiles to your site. It has a conditional logic for form fields, a user account page, custom user roles, and more. Furthermore, it offers member directories and user email features. It's a full developer-friendly plugin with many actions and filters.
Features:
This plugin offers a drag-and-drop form builder.
It lets you create custom form fields.
You can easily restrict the content.
It has a front-end user profile and registration feature.
Pricing:
Free.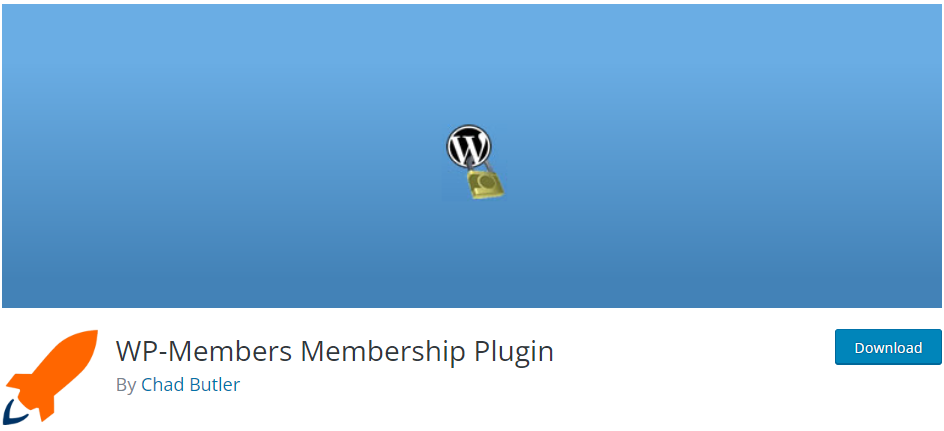 WP-Members Membership is a free WordPress membership plugin with over 70,000 active installations. This plugin lets you create powerful customizations with more than 120 action and filter hooks.
WP-Members Membership notifies the admin of new user registrations and holds new registrations for admin approval. It lets you automatically create post-excerpt teaser content. Moreover, you can enjoy shortcodes for login, registration, content restriction, and more.
Features:
You can easily restrict and hide posts, pages, and custom post types.
This plugin lets you limit menu items to logged-in users.
WP-Members Membership plugin integrates user login, registration, and profile into your theme.
It creates custom registration and profile fields.
Pricing:
Free.
Simple Membership is another good option for a WordPress Membership plugin for your site with over 50,000 active installations. Simple membership offers free add-ons to boost the functionality, including login redirection for members, Google reCAPTCHA on the login registration form, Mailchimp integration, and more.
The Simple Membership plugin sets up unlimited membership levels, including free, silver, and gold. You can even protect your posts and pages using the membership levels you create. Moreover, this plugin prompts the nonmembers to log in to view the protected page. Once that user becomes a member, content becomes available.
Features:
It lets you configure free or paid memberships on your site.
This plugin has a membership payment log that keeps a record of the payments from your members.
You can easily add a login widget on the sidebar of your site.
Simple Membership plugin enables email activation/ email confirmation for free memberships.
Pricing:
Free.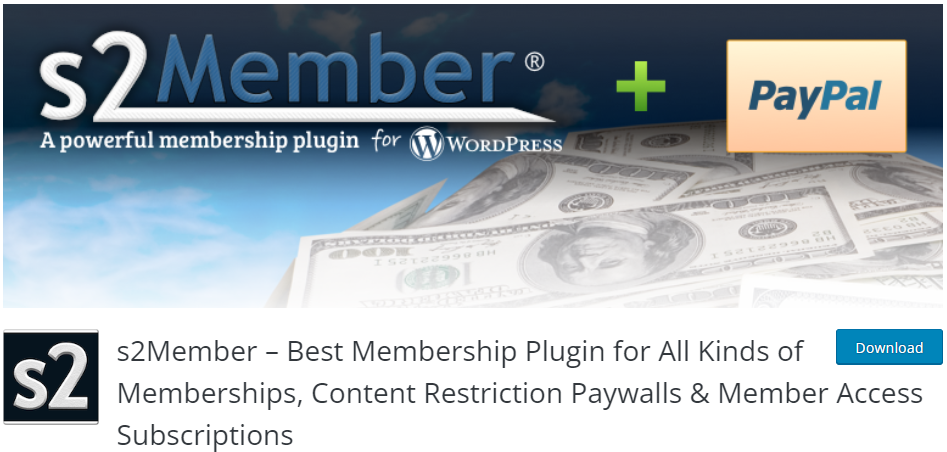 Next, we have the s2Member WordPress memberships plugin. This plugin has easy customization options and gives website owners maximum content control to protect their membership content in a moment.
You can lock your entire website for specific users or restrict them to specific parts of your website. For example, you can grant complete access to your site to paying members only. Once you buy the premium version, you can enjoy many other features, i.e., unlimited paid membership levels.
Features:
This plugin has an exciting content-dripping feature that allows you to gradually release premium content to paying site members one at a time. It minimizes membership cancellation rates.
s2Member has a shortcodes library from where you can get shortcodes for different scenarios. It provides complete access to content in various ways.
It has an unlimited membership tier feature. You can add as many membership tiers as you want.
This plugin isn't beginner-friendly.
Pricing:
Free. You can upgrade to the premium version at $89 per year.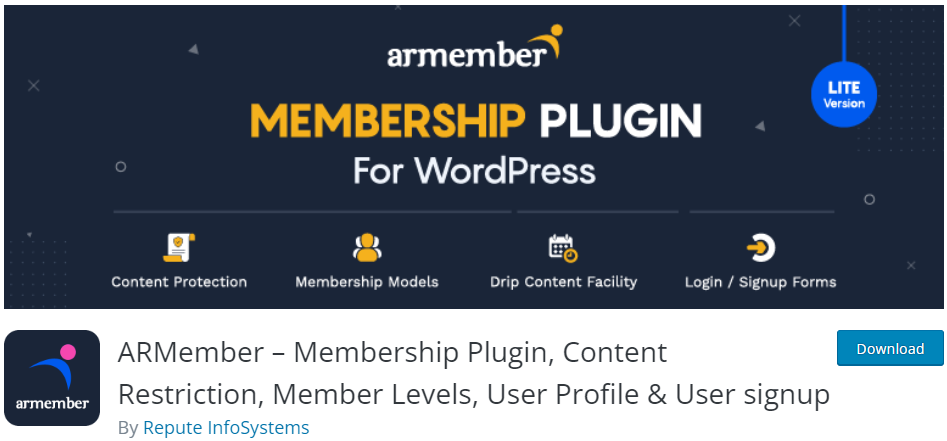 ARMember is our next pick for the WordPress membership plugin that lets you build a fully functional membership site. It has a wide range of features, is significant in performance, and has an excellent modern user interface. It's different and much better than even the most popular membership plugins.
You can upgrade to the premium version to boost the plugin's functionality, including Pay Per Post feature that makes particular Pages or Posts paid. Moreover, it has drip/periodic content functionality that lets you periodically reveal your content.
Features:
This plugin lets you apply different rules for specific pages, categories, URLs, or any content area of your choice to help you restrict your content.
It lets you create a membership site to communicate with your members.
ArMember offers directory templates, public profiles, user avatars, gamification elements, badges, rewards, and points.
ARMember includes full drip/periodic content functionality, which allows you to reveal your content periodically.
Pricing:
Free. You can upgrade to the premium version at $59.
Conclusion: Which WordPress Membership Plugin is best for You?
We hope you understand that building a WordPress membership website is easier than ever with a membership plugin. Many WordPress membership plugins are available for free and paid; all are designed to boost your members.
Since every WordPress membership plugin offers varying features, choosing the right one for your site is crucial. However, you need to choose wisely; it will help you run and manage your membership, so make sure you fully evaluate your options before making a final decision.
That's all we have discussed the best WordPress membership plugins. 7 Best WordPress Survey Plugins (Free & Paid) and 7 Best WordPress Job Board Plugins (Free and Paid).
Frequently Asked Questions
Do membership sites make money?
Membership sites are extremely profitable to make online money but only if people join your sites.
How do I get users to join my membership site?
You can urge the users to join your membership site by setting up an affiliate program, offering seasonal discounts, using coupons, setting up a free trial, and creating multiple membership tiers.